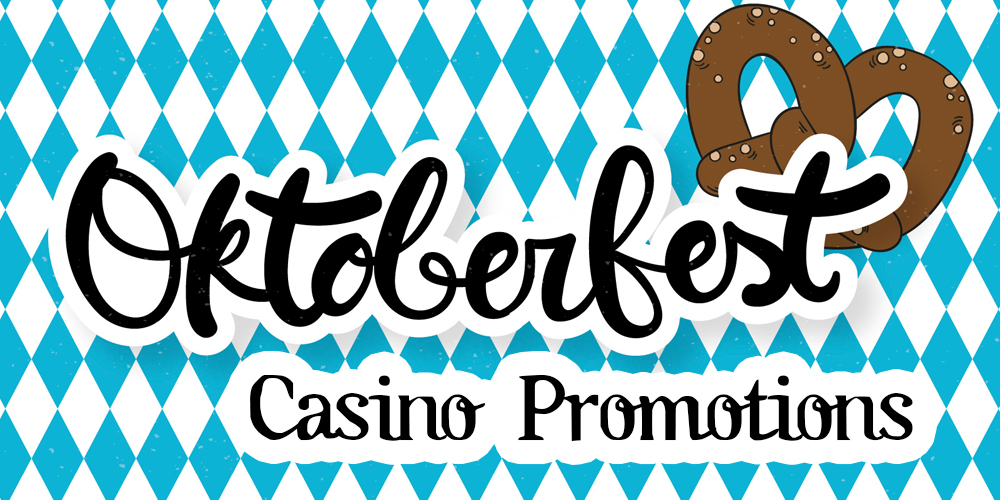 Oktoberfest Online Slots & Casino Promotions 2018
Oktoberfest Online Slots & Casino Promotions 2018
Promotion
24th September 2018
---
Oktoberfest 2018 is in full swing, running this year from September 22 until October 7. If you are lucky enough to be going, make sure you drink safe and have fun! For those who will not be traveling for the iconic celebration of all things beer, there are plenty of ways to get into the Oktoberfest spirit here at home: such as trying some of the beer-themed slot games at one our newest casinos on the market, or making the most of Oktoberfest casino promos!
All about Oktoberfest
Oktoberfest itself has been taking place for more than a century. It began as a celebration of Bavarian agriculture, with beer, parades and even a funfair added later. Today it is one of Germany's most popular and well-attended events, attracting tourists from all over the world.
Those who travel to Germany for the annual beer festival will enjoy official Oktoberfest beer, served in traditional glass steins by the famous beer tent venues. There is also plenty of German food on offer, plus live entertainment.
The festival itself is held in Theresienwiese in Munich. There are also Oktoberfest celebrations held around the world in tribute to the German festival: Ontario in Canada, Denver, and Cincinnati in the US, and Blumenau in Brazil host some of the largest sister festivals. The UK often joins in the fun too, with German-themed promotions, markets and beer festivals held in local towns and cities.
Oktoberfest celebrations at your favourite online casinos
If you are enjoying Oktoberfest from home, why not pour yourself a beer and check into one of the web's leading online casinos? Many are offering seasonal promotions and rewards which are well worth checking out. Enhance your balance, pick up free spins, try new games and more with our top promo picks for the month of October.
Oktoberfest slot games you can play online today
Looking to get into the Oktoberfest spirit with some fun online games? Pour yourself a nice cold stein of beer, relax in front of your computer, and hit the reels for the chance to win on these great drink-themed slot titles.
Play Heidi's Bier Haus by WMS
Get your Oktoberfest fix without traveling all the way to Munich - enjoy Heidi's Bier Haus from the comfort of your own home.
With its drinking song soundtrack, iconic dirndl-clad server and beer pump reels, Heidi's Bier Haus transports you right into the beer halls of Bavaria. Sit back and relax while Heidi pours the drinks: a beer-filled reel is wild from top to bottom, and you could win big with this randomly appearing feature!
The game also features uncapped free spins, plus an incredible jackpot of 5,333 times the wagered stake! Bonuses can be launched with a host of different symbols: watch out for Heidi herself, as her red, green and purple portraits can launch all manner of features.
This is a high variance game, but the potential rewards are great. The catchy background music will get stuck in your head for days (if you enjoy the song, you can actually download it from the web as a ringtone for your phone!) and the graphics are great too. Play in portrait mode on a mobile for the best view of the six-reel game.
Play Quest for Beer by Microgaming
Beer has been a big part of many cultures, ever since the dawn of civilization. From ancient monks and the kings of yore to Germany's Bavarian brewers and the USA's modern microbreweries, beer is, and always has been, integral to human existence.
Embark on a Quest for Beer with this Microgaming slot, and you can head back to a time when mead and beer were among the most valuable commodities. This medieval slot game features roving raiders, seafarers, and Vikings searching for beer kegs in Lars the Lanternjaw's stately castle.
This lively beer-themed game includes free spins and wild reels, plus a pick-to-win bonus game. Throw axes at barrels to discover if they contain that sweet liquid gold the adventurers are searching for; there may be plenty of cash in there for you as well.
Need more beer? You might also consider some of these great video slot games:
Bier Fest

Down The Pub

Roll Out The Barrels

Pub Crawlers

Lucky Lager
Find great games and casino offers right here!
If these Oktoberfest promos and games have got you thirsty for more, check out some of the great new online casinos offering top game content, fantastic welcome bonuses, awesome promotions and more. You can learn all about each casino, and what it offers, with our reviews and guides. Check out live casino games, mobile slot games, virtual casino tables and much more with web and mobile casino sites.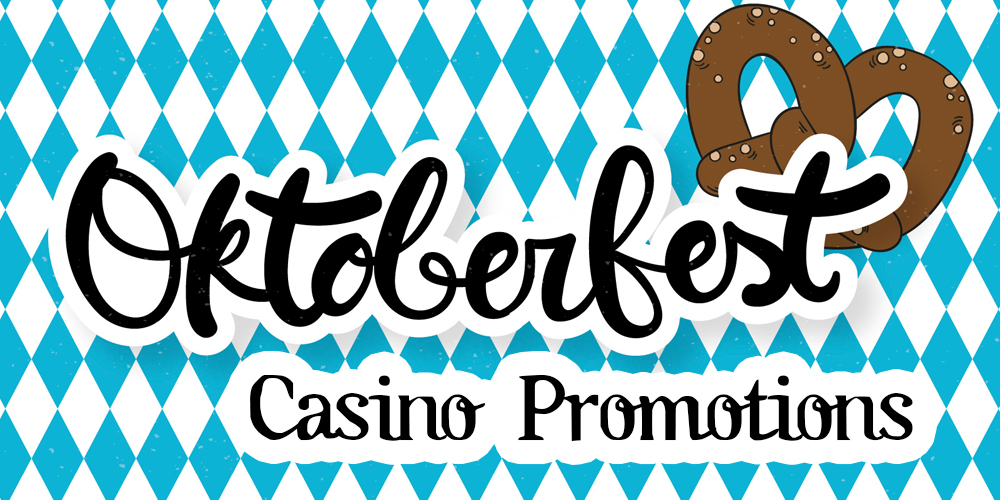 Oktoberfest Online Slots & Casino Promotions 2018
24th September 2018
AHTI Games
Skill On Net Ltd
Casimpo
ProgressPlay
Win O'Mania Casino
Anakatech Interactive Limited