Showing 120 of 4326 result(s)
Hundreds, even thousands of online slots have been developed so far and online slots are by far the most popular type of online casino games. Even those who prefer other casino games would try their luck on an online slot machine, at least once in a while.
And slots have come a long way since the 1980s when all electronic slots featured similar symbols, had 3 reels and one possible winning combinations. Modern online video slots are a lot more interactive, with advanced graphic features, multiple bonus games and in play options. Developers have created games that have a progressive gameplay and you get to continue where you stopped the last time you played the game. Slot game providers are also working on skill-based slots and in the future we will have plenty of slot games where the outcome isn't a matter of pure chance.
Features of Online Slots
There are many ways in which we can categories online slots. The first and basic distinction is between video slots and classic slots. Video slots are the majority of online slots that are created nowadays. They have modern graphic features and distinct symbols. Classic slots are more retro, they resemble the older land-based slots and usually have just one payline.
Video Slot Games and 3D
Video slots are themed slots, each game is usually based on a particular theme. Ancient history, myths and legends are some of the most popular themes. Often, different casino game providers make games based on the same central theme and players have the opportunity to choose the one that they like more. Many games have been based on books, films, series and comics. There are also holiday-themed games, fantasy games, games based on dishes and cuisine, nature-themed games and many more. Basically, anything that you can think of can be turned into an online slot.
All new video games are developed using 3D technology, and online slot games are no different. Most of the new video slots are in 3D and some casinos divide this games into a separate category.
Reels and Outline
The number of reels is another thing that we use to differentiate slot games. While most games have 5 reels and 3 rows, there are many alternative layouts. In addition to classic 3-reel slots, there are many video slots that have a 5-reel, 4-row layout, or perhaps 5 reels and 5 rows. Games may have more than 5 reels, 6, 7 and there are even slots with a non-fixed number of reels and rows. The reels and rows may change through the game, or different reels may feature different number of symbols.
Bonus Features
Most online slots feature bonus games and levels. While free spins is the most common online slot bonus, many games feature other bonuses. With older games it was just spin the reels and wait for the outcome, but at some new games you can trigger all sorts of different bonuses. We also classify games based on what sorts of bonus they feature and how many bonus games there are. Some of the bonuses may be randomly triggered at any point during gameplay, whereas other features are only activated by a certain combination of symbols.
Volatility and RTP
Some games offer prizes more frequently and as a result the prizes are of lower value, whereas other games will reward you less often, but you can expect to get much more valuable prizes. The first games have low volatility, whereas the latter are highly volatile. Games that are neither too volatile nor have a low volatility are called medium volatility games.
The RTP is the proportion of all wagers that goes back to the players in the form of winnings. It is expressed in percent, so for example if it is 96%, it means that out of every £100 that have been wagered, £96 go back to the player. Of course, the percentage is theoretical and it is calculated long term.
Progressive Jackpots
Finally we have games that offer massive jackpot prizes, known as progressive jackpots, and these prizes grow over time until somebody hits the jackpot and then the jackpot prize gets reset to its base value and it starts over again. Some of the most popular video slots feature progressive jackpots and the jackpot amount might grow up to £10 million or even above.
How Progressive Jackpots Work
Progressive jackpot prize pools get funded with every wager on the respective game. So if you play a game that features such a jackpot, every time you press the 'spin' button, a percentage of your wager goes towards the progressive jackpot. The more players play the game, the more the jackpot grows. These jackpots are usually awarded randomly, and in some cases you must play the maximum wager if you wish to qualify for winning the jackpot. Then once the jackpot is won it goes back to the original value, the amount at which it seeds. The same progressive jackpot game can be listed at multiple casinos and it works like a network, all players have an equal chance of winning the jackpot, regardless of which casino they play at.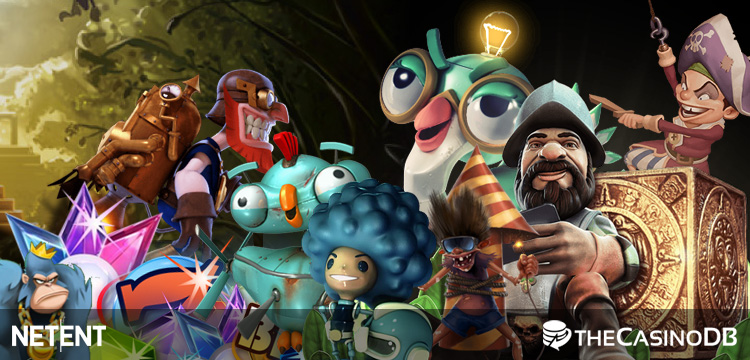 NetEnt Slots
There are multiple companies that develop online slot games, but NetEnt is rightfully considered to be one of the top online slot developers. This Swedish company was launched in 1996 and the first NetEnt casino went online 6 years later. Today the company employs more than 1,000 people and it supplies over 170 online casinos. Their slot titles include ultra-popular games like Gonzo's Quest, South Park, Starburst and many more. NetEnt's Mega Fortune is one of the most popular progressive jackpot games. The company has also released a few series – a group of games centred on a similar theme, like NetEnt Rocks and Fairytale Legends.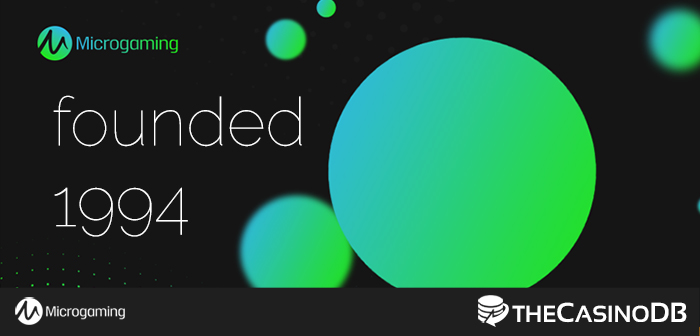 Microgaming Slots
Microgaming is perhaps the oldest online slot developer, the company was founded in 1994, and its headquarters are located on the Isle of Man. Microgaming has a really impressive portfolio with over 850 different games, most of which slots. Game of Thrones, Jurassic Park, Thunderstruck 2, Immortal Romance and many more. Microgaming also produces live casino games, and many other non-slot software based games.
Other Slot Developers
Microgaming and NetEnt might be the largest online casino operators, but there are many other smaller companies that definitely deserve a mention. Playtech is one of the largest companies in the industry and definitely a match for Microgaming and NetEnt. Play N' Go and NYX Gaming are two other popular, albeit smaller developers.