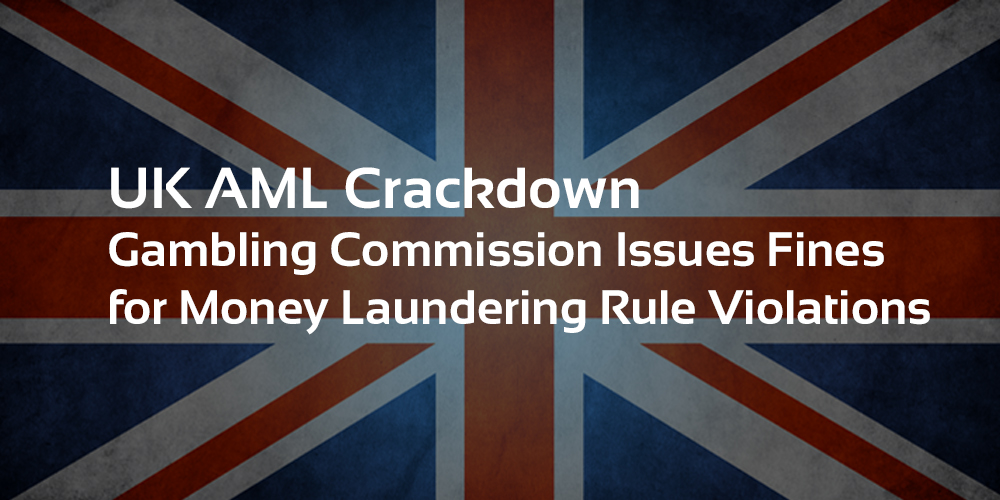 UK Gambling Commission Casino Money Laundering Fines & Closures
UK Gambling Commission Casino Money Laundering Fines & Closures
Casino News
29th November 2018
---

The writing was on the wall earlier this year when CZ Holdings were forced to pause operations after the UK Gambling Commission opened investigations into the companies practices. Today we hear the news that 3 more online casinos have been fined for similar offenses.
In a post published on the UK Gambling Commission website, three UK online casinos were named to have been issued fines amounting to a total of £14million for failing to provide "effective safeguards" in order to prevent both problem gambling and large-scale criminal money laundering activity. KYC (Know Your Customer) requirements are at the forefront of these safeguards and it appears that some of these gambling operators have fallen foul to the requirements.
The three casinos reported include Casumo with a £5.85m fine, VideoSlots slapped with a £1m fine and Daub Alderney who pick up the biggest fine of them all, issued with fines totaling £7.1m.
In addition to the fines, CZ Holdings were forced to surrender their license to operate within the UK and have since liquidated the business. The actions did not stop there though as the commission targeted the individuals involved and stripped three directors of their licenses that allow them to run companies within the gambling industry.
Here is what Neil McArthur, the CEO of the Gambling Commission had to say:
"We expect operators to know their customers and to ask the right questions to make sure they meet their anti-money laundering and social responsibility obligations. Anyone in a position of authority needs to be aware that we will not only act against businesses when we take regulatory action - we will also hold individuals to account where they are responsible for an operator's failings."
Jeremy Wright the Secretary of State for Digital, Culture, Media, and Sport also chipped in adding that the government will pursue any online gambling operator that fails to adhere to the rules and regulations set out to protect players from potentially harmful practice.
He added, "There are robust requirements to safeguard players and prevent money-laundering which all businesses must adhere to if they wish to operate in the British market. I am pleased to see the Gambling Commission taking the strongest possible action when companies fail to meet their obligations."
Three individuals remain under investigation by the commission who are showing their hand when it comes to enforcing the gambling laws within the UK.