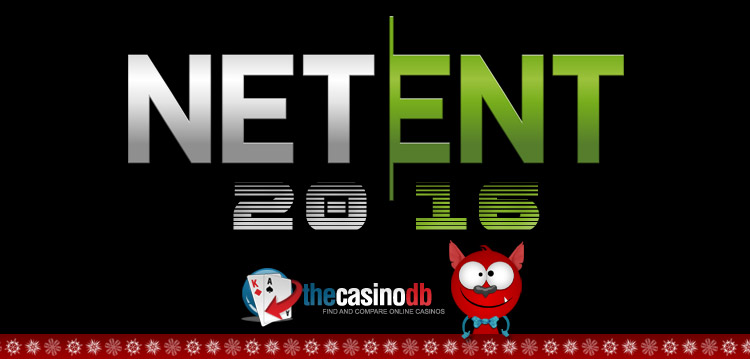 New NetEnt Slots 2016
New NetEnt Slots 2016
Slots News
23rd December 2015
---
Now that the year is coming to a close we like to take a look forwards at whats in store in 2016 for you NetEnt slots lovers out there. So we've done some research to find out whats coming up in terms of new NetEnt slots for 2016.
Guns N' Roses Slot Release Date: 21st January 2016
Of course is going to be impossible to ignore the most exciting NetEnt slots news of all time that is the release date for the new Guns n' Roses online slot game that's due to hit our screens in the early part of the new year.
January 2016 NetEnt Slots
It looks like things are shaping up to be one hell of a start to the year with January 2016 set to see two new slot releases from NetEnt including the aforementioned Guns n' Roses slot.
NetEnt Glow Slot
But before we get our freak on in excitement over the guns n roses slot game we've go another new NetEnt slot game coming out in January 2016 with Glow. This new online slot has had its release date confirmed as 14th January 2016.
Although Glow is not completely brand new it has only previously been seen as an exclusive online slot for Betsson and its white label casino brands. Now, Glow is coming to the masses and for those of us that have not yet had the pleasure of playing it we've included the NetEnt Glow Slot preview for your viewing pleasure.
Play Glow Slot at BetSpin

Get £/€/$200 + 100 free spins
Guns n' Roses Slot
This is it people! The long wait is now over, coming on 21st January 2016 is one of the most hotly anticipated online slot games of all time...of course we are talking about the Guns N' Roses Slot game!
We broke the news just last month that the new Guns n Roses slot game will be officially launched in January 2016 and now the time has come for us to don those air guitars and enjoy the music whilst winning some cash.
Play at Thrills

Get £/€/$200 + 50 free spins
New NetEnt Slots February 2016
NetEnt Master of Mystery Slot
In a similar trend to the release of the NetEnt Glow slot we will be seeing the Master of Mystery slot making its way from an exclsuive slot title to a global release for all NetEnt casinos to offer out to their players. The date set for the release of Master of Mystery is currently the 11th Februry 2016, making this the third installment of new NetEnt slots expected in the first quarter of 2016.
NetEnt Driver Slot
Next up in our look forward to NetEnt slots in 2016 we have the new NetEnt Driver slot. It's not yet clear if this new driving based slot game is based on the classic video game that started life back in 1999 that PlayStation one fans will remember fondly.
Driver by GT Interactive was an adrenaline fueled game where you took on the roll of an ex racecard driver turned getaway man! With a bit of luck we can expect the same kind of adrenaline fueled fun in the new NetEnt Driver Slot game thats expected to be released on 23rd February 2016.
March 2016 NetEnt Slots
Aloha NetEnt Slot
Last but not least in our look forward to next year is the fourthcoming release of the Aloha Slot from NetEnt on the 22nd March 2016. Not much is currently known about this new online slot title, however we are expecting a fun filled tropical island feel as the name suggests an Hawaiian theme.
We're still waiting on the video preview for the Aloha NetEnt slot but as soon as we get the news we'll get it out to TheCasinoDb.com faithful! All in all it looks set that 2016 will be a cracking new year for new NetEnt slots with game launches not getting much bigger than the headliner that is the Guns N Roses online slot!
To find a new NetEnt casino for 2016 visit our dedicated NetEnt casinos comparison page!
Featured Casinos

100%

up to

£300


+ 100

Spins

Not available for players in United States

500 Spins

65x Spins Winnings.
18+ Only. Terms Apply. BeGambleAware.

Not available for players in United States

100% up to £50
+ 100 Spins

35x Bonus Amount. 50x Spins Winnings.
18+ Only. Terms Apply. BeGambleAware.

Not available for players in United States

100% up to £100

40x Bonus Amount.
18+ Only. Terms Apply. BeGambleAware.

Not available for players in United States

400% up to £2000

50x Bonus Amount.
18+ Only. Terms Apply. BeGambleAware.

Not available for players in United States

100% up to £300
+ 200 Spins

40x Bonus Amount. 40x Spins Winnings.
18+ Only. Terms Apply. BeGambleAware.

Not available for players in United States

100% up to £300
+ 200 Spins

35x Bonus Amount. 35x Spins Winnings.
18+ Only. Terms Apply. BeGambleAware.

Not available for players in United States

100% up to £50
+ 100 Spins

35x Bonus Amount. 50x Spins Winnings.
18+ Only. Terms Apply. BeGambleAware.

Not available for players in United States

100% up to £50
+ 100 Spins

35x Bonus Amount. 35x Spins Winnings.
18+ Only. Terms Apply. BeGambleAware.

Not available for players in United States

100% up to £100
+ 300 Spins

40x Deposit & Bonus Amount. 40x Spins Winnings.
18+ Only. Terms Apply. BeGambleAware.

Not available for players in United States

50 Spins

20x Spins Winnings.
18+ Only. Terms Apply. BeGambleAware.

Not available for players in United States

Not available for players in United States

100% up to £250
+ 100 Spins

35x Deposit & Bonus Amount. 35x Spins Winnings.
18+ Only. Terms Apply. BeGambleAware.

Not available for players in United States

121% up to £300

35x Bonus Amount.
18+ Only. Terms Apply. BeGambleAware.

Not available for players in United States

100% up to £300
+ 200 Spins

40x Bonus Amount. 40x Spins Winnings.
18+ Only. Terms Apply. BeGambleAware.

Not available for players in United States

100% up to £25
+ 25 Spins

35x Bonus Amount. 35x Spins Winnings.
18+ Only. Terms Apply. BeGambleAware.

Not available for players in United States

100% up to £100

35x Bonus Amount.
18+ Only. Terms Apply. BeGambleAware.

Not available for players in United States

100% up to £200
+ 100 Spins

40x Bonus Amount. 40x Spins Winnings.
18+ Only. Terms Apply. BeGambleAware.

Not available for players in United States

100% up to £100
+ 50 Spins

40x Deposit & Bonus Amount. 40x Spins Winnings.
18+ Only. Terms Apply. BeGambleAware.

Not available for players in United States

50 Spins

50x Spins Winnings.
18+ Only. Terms Apply. BeGambleAware.

Not available for players in United States

100% up to £300
+ 300 Spins

40x Bonus Amount. 40x Spins Winnings.
18+ Only. Terms Apply. BeGambleAware.

Not available for players in United States

100% up to £100
+ 25 Spins

35x Deposit & Bonus Amount. 35x Spins Winnings.
18+ Only. Terms Apply. BeGambleAware.

Not available for players in United States

100% up to £300
+ 300 Spins

40x Bonus Amount. 40x Spins Winnings.
18+ Only. Terms Apply. BeGambleAware.

Not available for players in United States

Not available for players in United States

Not available for players in United States

50% up to £50
+ 30 Spins

35x Bonus Amount. 35x Spins Winnings.
18+ Only. Terms Apply. BeGambleAware.

Not available for players in United States

Not available for players in United States

100% up to £200
+ 100 Spins

40x Bonus Amount. 40x Spins Winnings.
18+ Only. Terms Apply. BeGambleAware.

Not available for players in United States

Not available for players in United States

100% up to £300
+ 300 Spins

40x Bonus Amount. 40x Spins Winnings.
18+ Only. Terms Apply. BeGambleAware.

Not available for players in United States