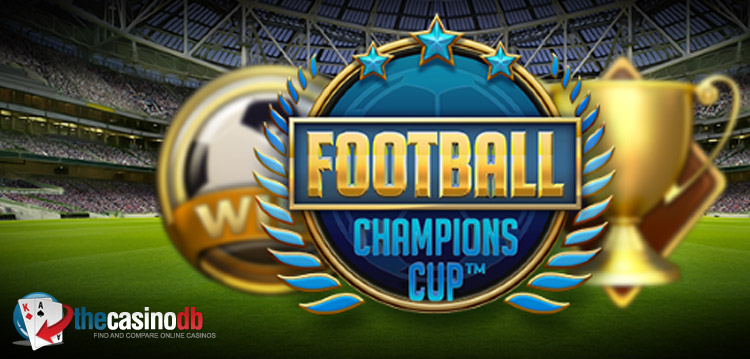 Champions Cup Slot Promotion at VideoSlots Casino
Champions Cup Slot Promotion at VideoSlots Casino
---
Win two tickets to this years Euro 2016 Semi Finals in Marseille by playing the newest online slot from NetEnt with a new online casino promotion from VideoSlots casino set to kick off on 25th May 2016.
In anticipation of the biggest football tournament of the year NetEnt are launching their newest online slot game aptly themed and named the Football Champions Cup Slot. This new video slot launches to top tier casinos on Monday 23rd May 2016 and online casinos across the country are preparing to bring you some exciting new casino offers to get you warmed up for the Euro 2016 football tournament.
Kicking off on 25th May 2016 VideoSlots Casino are offering you the chance to WIN Two Tickets to the Euro 2016 Championship Semi-Finals hosted this summer in Marseille. The promotion will run from the 25th May through to the 11th June 2016 and is open to all players at the casino, new and old. All you need to do in order to qualify is deposit and wager at least £/€10 between those dates to be eligble.
You must wager your £/€10 on the new Champions Cup slot due to be released by NetEnt on 23rd of May and after that you'll automatically be entered into the prize draw to win the trip of a lifetime. Your prize will include 2 Tickets to the Euro 2016 Semi-Final including Flights and Accommodation during the tournament giving you the chance to experience this years football action live!
Check out our VideoSlots Casino Review for more information on bonuses and promotional offers available at this online casino.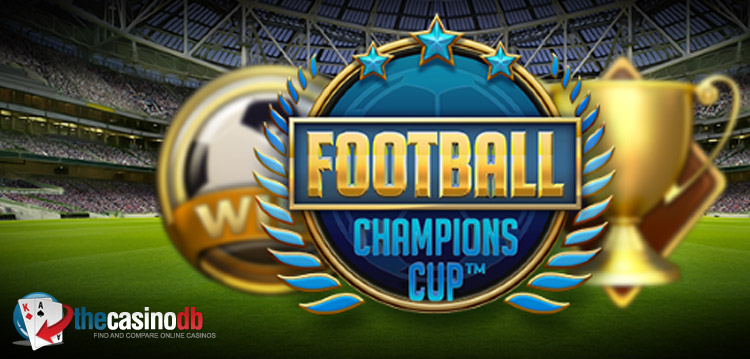 Champions Cup Slot Promotion at VideoSlots Casino
22nd May 2016
VideoSlots Casino
EveryMatrix Ltd
Featured Casinos

100%

up to

£300


+ 100

Spins

Not available for players in United States

500 Spins

65x Spins Winnings.
18+ Only. Terms Apply. BeGambleAware.

Not available for players in United States

100% up to £50
+ 100 Spins

35x Bonus Amount. 50x Spins Winnings.
18+ Only. Terms Apply. BeGambleAware.

Not available for players in United States

100% up to £100

40x Bonus Amount.
18+ Only. Terms Apply. BeGambleAware.

Not available for players in United States

400% up to £2000

50x Bonus Amount.
18+ Only. Terms Apply. BeGambleAware.

Not available for players in United States

100% up to £300
+ 200 Spins

40x Bonus Amount. 40x Spins Winnings.
18+ Only. Terms Apply. BeGambleAware.

Not available for players in United States

100% up to £300
+ 200 Spins

35x Bonus Amount. 35x Spins Winnings.
18+ Only. Terms Apply. BeGambleAware.

Not available for players in United States

100% up to £50
+ 100 Spins

35x Bonus Amount. 50x Spins Winnings.
18+ Only. Terms Apply. BeGambleAware.

Not available for players in United States

100% up to £50
+ 100 Spins

35x Bonus Amount. 35x Spins Winnings.
18+ Only. Terms Apply. BeGambleAware.

Not available for players in United States

100% up to £100
+ 300 Spins

40x Deposit & Bonus Amount. 40x Spins Winnings.
18+ Only. Terms Apply. BeGambleAware.

Not available for players in United States

50 Spins

20x Spins Winnings.
18+ Only. Terms Apply. BeGambleAware.

Not available for players in United States

Not available for players in United States

100% up to £250
+ 100 Spins

35x Deposit & Bonus Amount. 35x Spins Winnings.
18+ Only. Terms Apply. BeGambleAware.

Not available for players in United States

121% up to £300

35x Bonus Amount.
18+ Only. Terms Apply. BeGambleAware.

Not available for players in United States

100% up to £300
+ 200 Spins

40x Bonus Amount. 40x Spins Winnings.
18+ Only. Terms Apply. BeGambleAware.

Not available for players in United States

100% up to £25
+ 25 Spins

35x Bonus Amount. 35x Spins Winnings.
18+ Only. Terms Apply. BeGambleAware.

Not available for players in United States

100% up to £100

35x Bonus Amount.
18+ Only. Terms Apply. BeGambleAware.

Not available for players in United States

100% up to £200
+ 100 Spins

40x Bonus Amount. 40x Spins Winnings.
18+ Only. Terms Apply. BeGambleAware.

Not available for players in United States

100% up to £100
+ 50 Spins

40x Deposit & Bonus Amount. 40x Spins Winnings.
18+ Only. Terms Apply. BeGambleAware.

Not available for players in United States

50 Spins

50x Spins Winnings.
18+ Only. Terms Apply. BeGambleAware.

Not available for players in United States

100% up to £300
+ 300 Spins

40x Bonus Amount. 40x Spins Winnings.
18+ Only. Terms Apply. BeGambleAware.

Not available for players in United States

100% up to £100
+ 25 Spins

35x Deposit & Bonus Amount. 35x Spins Winnings.
18+ Only. Terms Apply. BeGambleAware.

Not available for players in United States

100% up to £300
+ 300 Spins

40x Bonus Amount. 40x Spins Winnings.
18+ Only. Terms Apply. BeGambleAware.

Not available for players in United States

Not available for players in United States

Not available for players in United States

50% up to £50
+ 30 Spins

35x Bonus Amount. 35x Spins Winnings.
18+ Only. Terms Apply. BeGambleAware.

Not available for players in United States

Not available for players in United States

100% up to £200
+ 100 Spins

40x Bonus Amount. 40x Spins Winnings.
18+ Only. Terms Apply. BeGambleAware.

Not available for players in United States

Not available for players in United States

100% up to £300
+ 300 Spins

40x Bonus Amount. 40x Spins Winnings.
18+ Only. Terms Apply. BeGambleAware.

Not available for players in United States