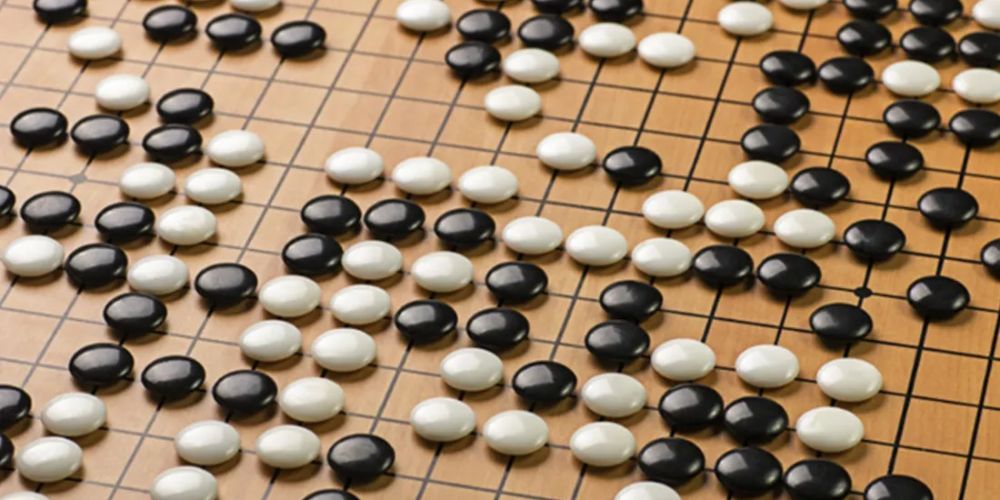 Why do Go Masters Love Poker and Poker Pros Love Go?
Dive into why Go Masters Love Poker and Poker Professionals love the game of Go!
Feature
22nd November 2019
---
Why do Go masters love poker and poker professionals love Go?
There is no randomness in Go. Yes, even the top-professionals have missed ataris, defeats on time while having a winning position, technical defeats due to violation of the rules of the game (such as immediate recapture of the ko instead of playing a ko threat), but all these occasions are a drop in the bucket. Usually in Go it is the strongest one who wins. And in general, luck comes to those who are prepared, to those who read a crucial combination of moves a bit further or intuitively perceive the pattern, to those who calculate game balance with more precision and possess a better skill of positional judgement...
But don't we desire to beat Ke Jie or Lee Sedol? At least once in a lifetime. But the chances of a top-amateur player to defeat even a weak professional are close to zero. Being put against those masters they can have a losing strike of a hundred games.
Maybe that's why more and more Go professionals want to try their luck and strength at poker? At a kind of game where, with a fortunate set of circumstances, even an underdog can defeat the leader.
A Poker Tournament for Professional Go Players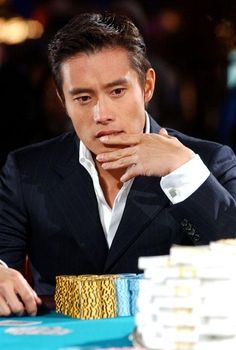 On October 30, 2019, an unusual poker tournament was held in Korea. All of the 10 participants were professional Go players. Among them were the well-known 9 pro dans - Choi Cheol-han, Park Yeong-hun, Won Seong-jin, Cho Han-seung and Kim Myung-wan (he has lived in the USA for a long time and is well-known to local Go lovers). It is noteworthy that Park Yeong-hun was the first to be eliminated from the tournament. Probably, he is the strongest player of this pack in terms of Go skills. And the winner of the tournament was Yoon Young-min, 3p, who has never won any major Go tournament (even any female one) and has a humbling score of 22% wins in official games.
Enter Jimmy Cha
Cha Min-su (Jimmy Cha) reviewed this tournament live on YouTube. According to his judgement, Go professionals showed a high-leveled play, although sometimes made wrong decisions. He suggested that if they paid more attention to poker, they could have probably landed in the top of Korean strongest masters.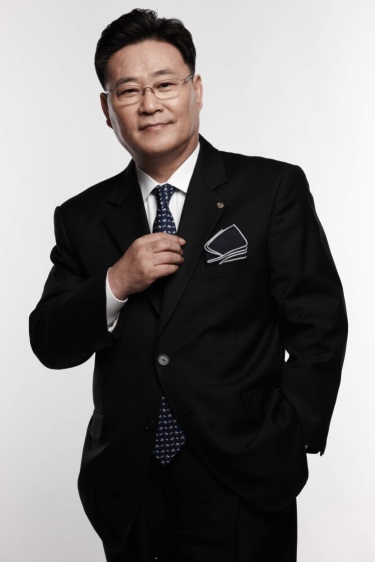 Who is Cha Min-su? Why was he entrusted with this broadcast? He is both a professional poker player and a professional Go player. In both games he achieved phenomenal outcomes. Once, playing poker, he earned $370,000 in a day. And in total, through his playing career he earned about $20 million in prize money. In Go, he managed to get to the quarterfinals of the main international tournament for two years in a row, beating the legendary Cho Chikun. Cha won his first million dollars in 1986 and made this amount of money his good annual tradition. Up to 1996 he terrified his opponents in all kinds of poker. Every year he took 120 flights across the country to hit a solid jackpot. As for Go, at first he was not very successful in the game, and real interest came when Cha Min-su went to high school. By his 11th grade, he had reached the level of 5 amateur dan and was ready to take a test to become a professional. At this time, the young man enrolled at college to study Economics and was perhaps the strongest amateur player in the country. He won several amateur tournaments and represented Korea in international amateur championships. That was the right time for him to seize the moment and become a professional, to grab his chance...
But fate decreed otherwise, and Cha with his pseudo-amateur status was dragged into ‡ backroom deal. At that time, Korea was establishing diplomatic relations with the People's Republic of China, and the Korean Baduk Association (KAB) got in a tricky place. The Chinese Weiqi Association and KAB agreed to organize a series of friendly amateur matches to celebrate the Chinese national holiday. However, by that time most of the strong Korean amateurs have already become professionals. Concerned that amateur "leftovers" would simply be crushed by the superior Chinese forces, KAB is rumored to prevent Cha from passing his test to get the professional title. Cha went along with the desire of his superiors to remain an amateur until the end of the matches. And only in 1974, in his third year of college studies, he was admitted to take exams for professional status and easily passed this test.
After he completed compulsory military service, Cha's mother sent him to the USA, hoping that her troublesome son would better learn the lessons of life if he lived without luxuries. When he came to Los Angeles, Asian communities accepted him as the first American Go professional. Looking back, we can say that he was one of the pioneers, who started to spread and popularize Go in California in the late 1970s.
As a representative of North America, he took part in the 2nd World Fujitsu Cup in 1989. After taking down two 9 dans from Japan he reached the quarterfinals, where he lost to his friend Cho Hun-hyun (9p). This victory was very unexpected for Cho, and Kobayashi Koichi (9p) claimed in a private conversation that Cha lost on purpose. Cha benignly replied to these accusations: "Yes, I had a decent lead, but when I started to think that I was beating Cho Hun-hyun, I lost concentration and started to make mistakes...". Next year he came back to this tournament and reached the quarterfinal stage again, where he celebrated a victory in a fascinating fight-fuelled game against Cho Chikun, the strongest Japanese player at that time.
His incredible story became the basis of the plot of a television Korean series called "All In" This 2003 drama gained tremendous viewership ratings in Korea. City streets became deserted when every new episode was broadcast on television. Cha Min-su was the prototype of the series protagonist. Unfortunately, there is almost no hint of Go in this series. There is a scene in a Go club where characters had to hide from bandits, and a scene in a prison where Go stones are used instead of money. Instead, poker professionals and masters of other gambling activities are well shown in this production.
Now, when they try to make Go more popular in Korea by regularly showing the game in feature films (by the way, the current Korean box-office leader is "The Divine Move 2: The Wrathful", which is entirely dedicated to playing Go for gambling), it's a total shame that back then in 2003 Korea missed an excellent opportunity to promote Go in "All-in". After all, what's the point in promoting poker? Casinos in Korea, as you know, are prohibited (to be more precise, they are open only to foreign citizens). But this television drama seems to have played an important role in popularizing poker without any intention. Koreans got hooked on poker, and since then this game has been extremely popular in the country.
Now it is easy to see why Go masters love poker, and poker professionals love Go.