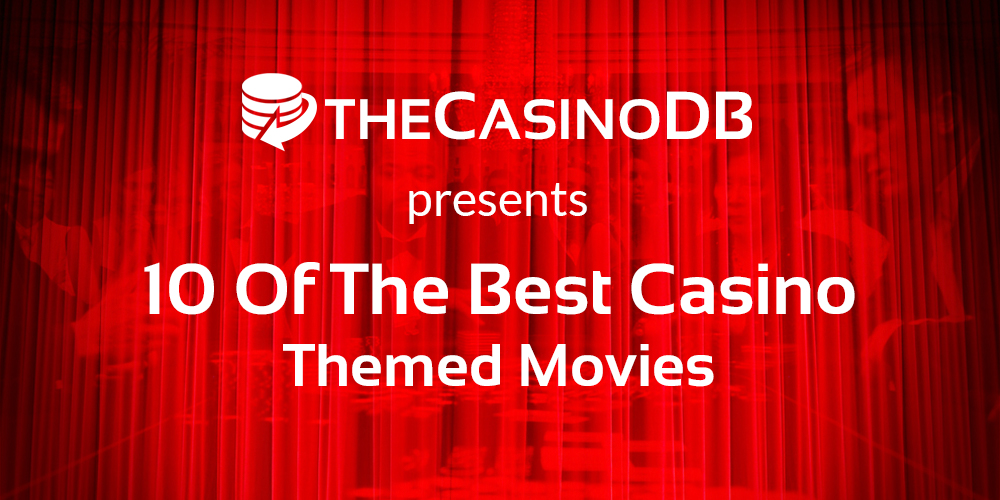 10 Of The Best Casino Themed Movies
10 Of The Best Casino Themed Movies
---
Gambling movies are an extremely popular genre in their own right. The thrill of the casino carries over to the silver screen very well. Casinos are dramatic, exciting and tense places, so they are the ideal setting for all manner of films: from fluffy comedies to action-packed heist tales. Here are ten of the best new casino movies out there.
Casino Royale
The twenty-first installment of the James Bond franchise, Casino Royale was released in 2006 and it stars Daniel Craig as the MI6 agent. In order to access the contacts of an infamous international criminal, Bond is entered into a high stakes Texas Hold'Em tournament. The movie focuses on the spy's efforts to protect the $10 million buy-in whilst also bringing down the criminal network. It is one of the most successful Bond movies ever released, collecting £55.4 million in UK box office takings.
Ocean's Eleven
The 2001 release of Ocean's Eleven is a remake of the classic Rat Pack film which bears the same name. The reboot has been incredibly successful, with two sequels and an all-woman spin-off. The movie centres on an elaborate and bold plot to rob three of Las Vegas' largest casinos. A collection of conmen, thieves, gamblers and security specialists are recruited - and in some cases coerced - to pull off the heist of the century. It stars a multitude of top actors, including George Clooney, Matt Damon and Julia Roberts.
Molly's Game
If real life stories are more to your taste, Molly's Tale is a fascinating watch. Directed by Aaron Sorkin and starring Jessica Chastain, the movie tells the story of Molly Bloom. Bloom was the organiser of a high profile underground gambling ring during the early 2000s. Many well-known celebrities and wealthy figures took part in her illicit games. However, her games came to the attention of the mafia and eventually, the FBI. Molly's Game tells the story, from the poker room to the courtroom, of this remarkable young woman's turbulent life.
Rain Man
Imagine a person with the ability to count and recall every card in a six-deck shoe. Dustin Hoffman's Raymond Babbitt, an autistic savant, has just that ability. Rain Man tells the story of a young man who sets out to claim his inheritance from his estranged father, but instead finds his institutionalised older brother. He hatches a plan to clear his gambling debts by using Raymond's skills to beat the casinos of Vegas. The classic movie, which also stars Tom Cruise, was extremely well received and is a must-see film for any movie buff.
Star Wars: The Last Jedi
Strictly speaking, this one isn't a casino film. However, the 2017 instalment of the Star Wars series does feature a spectacular casino planet. Canto Bight, were some scenes from the movie are set, is an opulent Monte Carlo themed city in the Star Wars universe. Located on the Cantonica planet, Canto Bight is a glitzy, glamorous hub where the elite hang out. It is vastly different to the other locations in the movie series, but it has been very well received by fans of the franchise as it adds real depth to the Star Wars experience.
21
Based on real life events, Blackjack 21 is a slick modern thriller which was well received by audiences. It stars Jim Sturgess, Laurence Fishburne and Kevin Spacey, and was filmed on location at some of Las Vegas' biggest casinos, including Planet Hollywood and the Hard Rock Casino. The film follows a group of MIT students who join a card counting team, under the direction of their professor, and make large profits from the tables of Vegas - that is, until they attract the attention of a security officer with a personal grudge.
The Gambler
Classic drama tale The Gambler is certainly one of the darker films on the list, but it is a must-see piece of cinema history. It tells the tale of gambling addict Axel Freed (James Caan) as he racks up gambling debts and tries to escape the menaces of his creditors. In order to clear his debts, Freed, an English professor, must convince a student to fix an upcoming basketball game. There was also a remake in 2014, starring Mark Wahlberg, which loosely retells the story in a more modern setting.
Rounders
Though it was not a huge box office success, Rounders has nonetheless picked up cult status and become a popular casino movie. It features a host of top stars, including Matt Damon, John Malkovich, Edward Norton and Martin Landau. The film is about a pair of high stakes poker players who are travelling to find big games. They have debts to clear and need to make their money quickly. Damon plays the honest gambler to Norton's cheater, and disagreements between the pair cause just as much conflict as the struggle to pay off their creditors results in.
Casino
As one of many collaborations between director Martin Scorsese and actor Robert De Niro, Casino is a must-see for any fan of American crime epics. The film is based loosely on the real life of Frank Rosenthal, a professional sports bettor and handicapper with links to the Las Vegas executive committee and also the Nevada Mafia. The movie tracks the rise, fall and rise again of De Niro's Ace Rothstein as he navigates the underworld of Vegas.
Revolver
Slick British crime drama Revolver is by the esteemed director Guy Ritchie, the creative mind behind other classic thrillers such as Lock, Stock And Two Smoking Barrels, and Snatch. Revolver stars Jason Statham as Jake Green, a skilled but reluctant card man who is coerced into playing for local gang bosses. Green is imprisoned, and during this stint he learns of a supposedly foolproof betting system thanks to two mysterious and unseen cellmates. On his release, Green takes the system into the real world and achieves success with it - but later, he will run into those two prison acquaintances once more.
Looking for more casino themed movies?
Didn't see your favourite casino movie on the list? Leave us a comment telling us what gambling films you love best. More information about the movies in this article can be found via the IMDB database. Many can be streamed through Netflix, Hulu, Amazon and other subscription services. You could even throw a casino movie party, and work through a few of the top titles in this list with your buddies and a few beers!
TheCasinoDB is the place to come for all things casino-related. Check out our other guides to casino gaming and the gambling lifestyle. Discover the best places to play casino games, online and in real life, and keep in the loop regarding new game releases and more.