Online gambling and online casinos have noted an incredible growth over the years. This industry seems to be going quite strong, with profits constantly jumping and markets regularly expanding. Many believe that one of the top reasons for this fast expansion of online gambling is the fact that the offer is being upgraded on regular basis as the demand from players is as insatiable as ever.
Players have been presented with breath-taking video slots, which have been upgraded to 3D slot machines as the trend continues. Also, online casino games which were initially available only on desktop devices can today be played on tablets and smartphones too. Certain providers and operators have even brought virtual reality into the frame either by VR games or entire VR casinos although it's early days yet for VR.
Whatever the invention, one thing is clear – players demand fresh content and products in order to stay interested in the offer. As a result, the concept of gamification has been warmly welcomed by online casino operators, which perceive it as a great strategy to keep players engaged as well as motivated to keep playing at their platforms instead of swapping and changing between different casinos.
Understanding the Term Gamification
Before we dive deeper into gamification of online casinos, we certainly have to bring the term closer to our readers.
Essentially, gamification is a concept of making something that already exists more interesting and attractive by integrating gaming mechanics into it. This is a process that is starting to be adopted and used by many businesses, websites and now of course, online casinos. The cost to implement something succesfully is high so although it's been around for many years now it's been used quite sparcly despite being recognized as a highly effective marketing strategy.
It comes as no surprise that new casinos are starting to implement gamification to attract more customers; also, to keep existing customers engaged and amused by the concepts that it provides. Some of the positive aspects of gamification include increased loyalty, more visits, higher user satisfaction, more time spent on the website itself.
In other words, gamification exists to make things better for both the operators and the consumers; whatever the product is.
Online Casino Gamification
So, now that you are familiar with the concept of gamification, you may wonder how it can be implemented at online casinos. However, the truth it is – it is already successfully implemented at many top online gambling sites; however, not many players are aware of it.
Gamification of online casinos involves everything that is fun and absorbing, but outside the primary product of the site – the gambling platform i.e. the casino games. There are lots of ways gamification has found its way at these sites and it's present in lots of different forms. Some online casinos stick to a single gamification feature to engage customers, while others try to integrate as many such features as possible. The outcome often varies and depends on the quality of the features as well as on the way they are presented to players and ultimately how much the casino can afford to invest in development.
Nonetheless, below is a list of the most commonly found gamification features at popular new online casinos:
Loyalty schemes/points – probably every casino player is familiar with loyalty schemes and points. These features, just like the name suggests, reward loyal players by giving them special points when they play selected games or bet earlier on set amounts of cash. Of course, these loyalty points have their own value and often they can be exchanged for real money, free spins, gifts etc. Also, by collecting such points players improve their level or status at the casino; this earns them additional benefits such as better bonuses, higher limits and so on;
Narratives – narratives at online casinos are often storylines that players can follow and discover as they play various games at the site. These often include a certain plot, a specific theme, sound effects and characters. The idea is that players could become interested in the storyline and are motivated to play and further explore the narrative to reveal the mystery behind it. Some popular types of narratives among casino operators seem to be treasure maps or exotic islands with various points of interest. Thus, as players follow the narrative they can earn prizes, unlock unavailable points of interest, meet new characters etc.
Tournaments – casino tournaments have always been considered attractive online casino features. These tournaments can be of many kinds – slot tournaments, races, table game tournaments, blackjack tournaments, live casino tournaments and so on. However, no matter the type, generally all tournaments function the same. Players get to opt in either for free or for a certain fee and then they must collect points in order to improve their ranking on a leader board. Collecting points is either done by playing selected games, betting certain amounts of money or playing a certain number of rounds. Naturally, those with the top rankings are given valuable rewards that can be anything from cash to luxurious cruises or trendy gadgets.
Achievements – achievements are similar to both the loyalty scheme and the narrative. They are often published or hidden and players have to do something in order to unlock them. Achievements can earn access to various casino features, unlock certain functions, earn specific status and much more. Honestly, only sky is the limit when it comes to achievements and operators have proven quite creative. Therefore, players may have to play at least one game of all sections or to bet a certain amount of cash to unlock a certain achievement. This not only earns players prizes, but also respect and pride.
Social Sharing – this type of gamification is rapidly growing because players seem eager to share their online casino adventures with friends. Besides the most obvious refer a friend bonus, other types of social sharing include liking the operator's profiles on the social networks, tagging the casino, sharing its posts or promotions and so on. It guarantees a wide reach of potential customers to the casino, while it earns players various prizes or tokens of appreciation.
Promotions – promotions are kind of a wider category of different types of gamification features. Some casinos have promotion calendars with numerous offers, tournaments and narratives. Some operators give cash bonuses that lure players to make a deposit or free spins whose winnings can be withdrawn only after wagering requirements are met. Whatever the case, they all make the casino experience far more exciting.
What Makes It So Popular Among Players?
Well, the answer to this question is pretty obvious. It was already explained that thanks to gamification players get to enjoy online casinos for more than just one reason. In addition to playing their favourite casino games they are rewarded with loyalty points, they get to compete against other players and share the experience with their friends.
All these things make the action more exciting and memorable. They make the player feel important and appreciated. Gamification features give players a reason to play at the same casino because there their presence is making a difference, their status is improving, they earn various rewards, unlock achievements and often receive better RTP percentages as a result. Moreover, Online Casino Gamification gives a purpose different than the initial one – to play casino games and win real money prizes.
In a world where sharing an experience is as important as having it in the first place, gamification brings the two together and takes the action to the next level. Thanks to this new concept players can both play their favourite games and, at the same time, compete against othes and even win bigger prizes for ranking high on various leader boards. Of course, such a feature would make other online casinos that only let players play the games and nothing else seem boring and simple which is what gives a gamification style casino an edge.
Where Can Players Find It?
Online casino gamification has already found its way to leading casino operators. Those Internet casinos that want to stay relevant, gain an edge and be attractive try to create or at least follow the trends, have sought to integrate one or more gamification features into their platforms and in doing so define themselves as a brand with an identity.
It is also interesting to note that a strong number of newly launched online gambling sites have decided to accept the concept of gamification. Therefore, lots of new players on the market come with incredibly innovative and fascinating features that leave players craving for more.
Best Online Casinos to Experience Casino Gamification
Even though there are numerous casinos that already offer gamification features, the experience can differ a lot depending on the operator, the quality of the features and the creativity of the provider. Therefore, we have prepared a list of new casino sites where players can experience the best of the gamification concept and understand it fully, below is a selection of a few:
Rizk Casino
Rizk Casino was launched in 2016 by the MT Secure Trade casino group. This site has a lot to offer in terms of games and jackpots, but also when it comes to gamification features too. Captain Rizk is the casino's mascot and he guides players through their Rizk Casino adventure, regardless whether it's free spins, cash or other thrilling surprises. Moreover, the operator has introduced the Wheel of Rizk that offers loyal players the chance to win juicy prizes once they charge the Power Bar. These features, alongside with the heavily themed design, make the experience of playing at Rizk Casino memorable and, fairly to say, desirable.
Casumo Casino
Just like Rizk Casino, Casumo Casino offers players an adventure to remember. This operator has been on the market for several years now and it is a great example of casino gamification done right. First of all, Casumo is a never-ending source of bonuses and promotions. Secondly, players are assigned with their own Casumo Hero who is upgraded as the player reaches new levels by playing and wagering. The site offers various missions that, once completed, open new planets and upgrade the player's status.
Fantasino Casino
The motto of Fantasino Casino is "A new way to enjoy casino" and boy they mean it. The operator of Fantasino presents players their own Fantasy World that welcomes each visitor that will decide to open an account. Every user gets their own Trebol, who can be personalised and evolved into a completely different character. This evolution can be accomplished only with Tokens, which are naturally earned by playing casino games. Fantasino offers an unlimited number of accessories and therefore players use various pieces of clothing, facial hair and etc. to make their Trebol unique. On top on all of this, there are also quests that expand new stories and unlock more items; in other words, Fantasino is possibly the perfect example of what could players expect to find at online casinos that want to stay relevant players on the highly competitive market.
What to Expect in the Future?
It is always amusing to try and foresee the future of any trend. Gamification of online casinos has noted a constant growth and, considering its nature and objective, it will continue to be a major marketing strategy among operators.
Therefore, we strongly believe that players can expect even more creative and rewarding gamification features at their favourite online casinos. We are already witnessing some breath-taking innovations that provide a completely new aspect of being an online casino member; as technology is advancing, we think that things can only further improve.
Popular features such as loyalty schemes and tournaments will surely still play an important role in the process of gamification. However, it should be expected to see them upgraded in terms of design, concept and probably prize pools.
Also, there have already been interesting solutions such as wheels of fortune, treasure caskets and virtual markets that enable players to scoop prizes on daily, weekly or monthly basis. It is highly likely that such creative features will find their way to more and more operators, since it's been proven that players adore them.
To sum up, gamification will probably stay on its steady course on improving the overall online casino experience. Operators will definitely pay more and more attention to it, whereas customers will have higher and higher expectations. In other words, the future of gamification of online casino is both promising as well as exciting.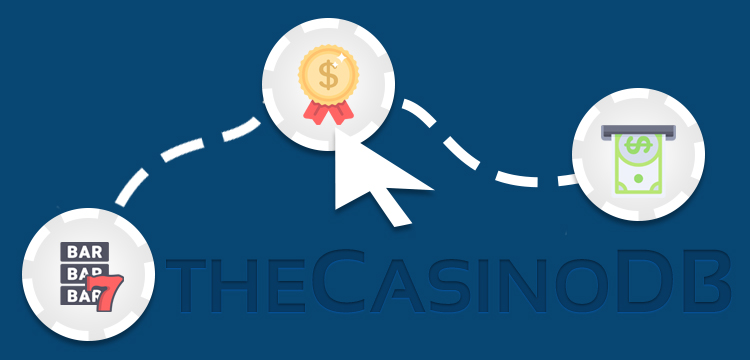 Online Casino Gamification and its Rising Popularity
14th May 2017
Casumo Casino
Casumo Services Limited
Fantasino Casino
EveryMatrix Ltd
Rizk Casino
MT SecureTrade Limited
Featured Casinos

Available for players in

Rest of World

300%

up to

€1000


+ 100

Spins

Available for players in Rest of World

100% up to 500€
+ 200 Spins


18+ Only. Terms Apply. BeGambleAware.

Available for players in Rest of World

100% up to €150
+ 25 Spins

30x Deposit & Bonus Amount. 30x Spins Winnings.
18+ Only. Terms Apply. BeGambleAware.

Available for players in Rest of World

Available for players in Rest of World

Available for players in Rest of World

200% up to £50
+ 25 Spins

40x Bonus Amount. 40x Spins Winnings.
18+ Only. Terms Apply. BeGambleAware.

Available for players in Rest of World

100% up to £100
+ 100 Spins

45x Bonus Amount. 45x Spins Winnings.
18+ Only. Terms Apply. BeGambleAware.

Available for players in Rest of World

100% up to £200
+ 200 Spins

40x Bonus Amount. 40x Spins Winnings.
18+ Only. Terms Apply. BeGambleAware.

Available for players in Rest of World

100% up to £300
+ 300 Spins

40x Bonus Amount. 40x Spins Winnings.
18+ Only. Terms Apply. BeGambleAware.

Available for players in Rest of World

100% up to £200
+ 100 Spins

40x Bonus Amount. 40x Spins Winnings.
18+ Only. Terms Apply. BeGambleAware.

Available for players in Rest of World

100% up to £200
+ 100 Spins

40x Bonus Amount. 40x Spins Winnings.
18+ Only. Terms Apply. BeGambleAware.

Available for players in Rest of World

200% up to £50

20x Deposit & Bonus Amount.
18+ Only. Terms Apply. BeGambleAware.

Available for players in Rest of World

100% up to £300
+ 300 Spins

40x Bonus Amount. 40x Spins Winnings.
18+ Only. Terms Apply. BeGambleAware.

Available for players in Rest of World

100% up to £200
+ 50 Spins

40x Deposit & Bonus Amount. 40x Spins Winnings.
18+ Only. Terms Apply. BeGambleAware.

Available for players in Rest of World

100% up to £100
+ 300 Spins

40x Deposit & Bonus Amount. 40x Spins Winnings.
18+ Only. Terms Apply. BeGambleAware.

Available for players in Rest of World

Available for players in Rest of World

Available for players in Rest of World