Claim your share of €20,000 this January 2017 in the Vera John Casino New Year's Revolution Deposit Refund Scheme. Vive la Revolution!
Once you're done nursing the hang over from this year's new year celebrations Vera John have got something special on offer this January that all depositing players have a chance of benefiting from.
Starting from 4th January 2017 there is a Revolution underway at Vera John Casino offering you the chance to get your deposit refunded back to your account completely free. 100 lucky players picked at random will share a €20,000 pot that will be used to refund your deposit up to a maximum of €200 per player.
To take part it's simple you just need to deposit and wager a minimum of €10 and you're in with a shot. There are going to be four separate draws through January 2017 the first of which is on 11th January 2017. Each prize draw will select 25 players from those that have qualified and split into separate groups by country to guarantee at least one winner from Sweden, Norway, Finland, Germany, Switzerland and Austria, Brazil, Japan, United Kingdom and Ireland along with the Netherlands.
Here are the dates for all four of the prize draws:
25 Winners to be picked on 11th January 2017
25 Winners to be picked on 18th January 2017
25 Winners to be picked on 25th January 2017
25 Winners to be picked on 1st February 2017
Each week the qualification criteria is reset so if you want to be in with a chance to win each week then you will need to deposit and wager in the week leading up to the draw. Keep in mind this is a refund bonus offer which means that the amount you deposit is the most you will receive back as a credit up to a maximum of 200 Euros or currency equivalent.
So if you need a way to avoid thinking about your resolutions this new year then why not have a go at Vera John Casino and join the deposit refund revolution!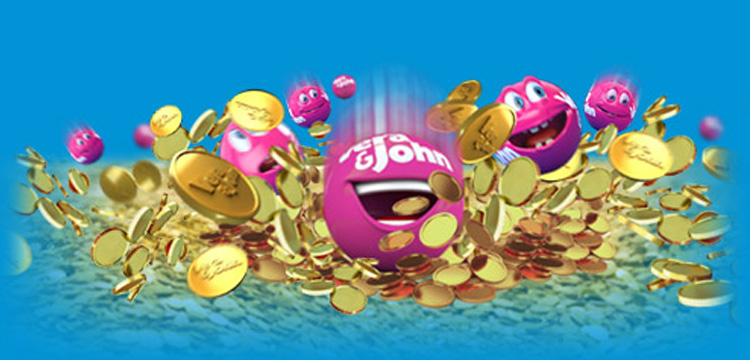 €20,000 New Years Revolution at Vera John Casino this January 2017
1st January 2017
Vera John Casino
Dumarca Gaming Ltd
Featured Casinos

Available for players in

Rest of World

300%

up to

€1000


+ 100

Spins

Available for players in Rest of World

100% up to 500€
+ 200 Spins


18+ Only. Terms Apply. BeGambleAware.

Available for players in Rest of World

100% up to €150
+ 25 Spins

30x Deposit & Bonus Amount. 30x Spins Winnings.
18+ Only. Terms Apply. BeGambleAware.

Available for players in Rest of World

Available for players in Rest of World

Available for players in Rest of World

200% up to £50
+ 25 Spins

40x Bonus Amount. 40x Spins Winnings.
18+ Only. Terms Apply. BeGambleAware.

Available for players in Rest of World

100% up to £100
+ 100 Spins

45x Bonus Amount. 45x Spins Winnings.
18+ Only. Terms Apply. BeGambleAware.

Available for players in Rest of World

100% up to £200
+ 200 Spins

40x Bonus Amount. 40x Spins Winnings.
18+ Only. Terms Apply. BeGambleAware.

Available for players in Rest of World

100% up to £300
+ 300 Spins

40x Bonus Amount. 40x Spins Winnings.
18+ Only. Terms Apply. BeGambleAware.

Available for players in Rest of World

100% up to £200
+ 100 Spins

40x Bonus Amount. 40x Spins Winnings.
18+ Only. Terms Apply. BeGambleAware.

Available for players in Rest of World

100% up to £200
+ 100 Spins

40x Bonus Amount. 40x Spins Winnings.
18+ Only. Terms Apply. BeGambleAware.

Available for players in Rest of World

200% up to £50

20x Deposit & Bonus Amount.
18+ Only. Terms Apply. BeGambleAware.

Available for players in Rest of World

100% up to £300
+ 300 Spins

40x Bonus Amount. 40x Spins Winnings.
18+ Only. Terms Apply. BeGambleAware.

Available for players in Rest of World

100% up to £200
+ 50 Spins

40x Deposit & Bonus Amount. 40x Spins Winnings.
18+ Only. Terms Apply. BeGambleAware.

Available for players in Rest of World

100% up to £100
+ 300 Spins

40x Deposit & Bonus Amount. 40x Spins Winnings.
18+ Only. Terms Apply. BeGambleAware.

Available for players in Rest of World

Available for players in Rest of World

Available for players in Rest of World